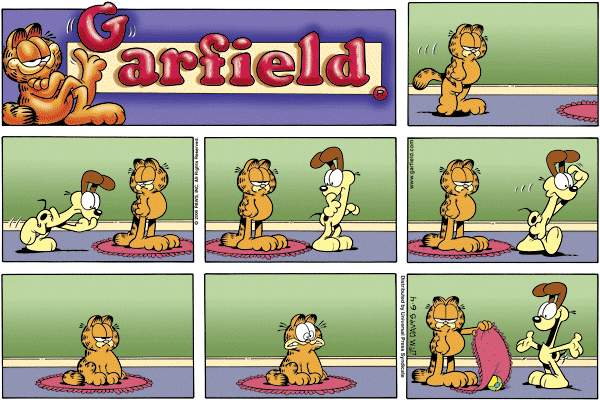 Is the bigger news that Garfield got a ball up his rump... or that the pink carpet from
last week
is back? I don't know if other comic strips think an acceptable Sunday visual gag is a ball going up a cat's butt, but my guess is not.
In his book
In Dog Years I'd Be Dead
, Jim Davis explains that he tries to make the Sunday strips more visual and broad in their humor than the more dialogue-oriented daily strips. I guess stuff going into Garfield's butt is pretty universal, but also universal is the question "why can't Garfield feel the ball with his feet?"
The answer: if the joke world operated exactly like the real world, nothing would ever be funny.
And cats and dogs wouldn't be walking around on their hind legs.